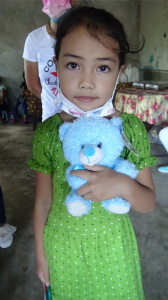 It is amazing that LCW has been changing the lives of thousands of children, young people, and families for 35 years! God is so good. He takes the little we have and our desire to make a difference and makes it a wonderful success. This would also not be possible without YOU!!! Your gifts are God's handprints in the Philippines.
Just think, LCW started with 10 little boys and now ministers to over 6,000 people through sponsorship and all the LCP programs. Your gifts touch lives every day though HELPS programs. So many families have been able to pull out of the grips of poverty because you cared and gave to make their world a better place. You make their lives better and brighter, giving help and hope for the future. Thank you for all you do!
Please give today to help us continue the mission God has given us. The world may be different tomorrow because YOU were important in the life of a child, today. May God bless each of you and surround you with His love and care.
With Gratitude and Blessings,
Glenna Waller