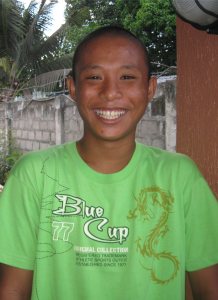 KENNETH OZOA is a prime example of a life changed by LCP Sponsorship and Scholarship as well as the Consuelo Home for Boys.
"Before LCP, our life was a struggle. My father began having an affair and would come home drunk and beat my mother and my two siblings. He eventually left to avoid the police, leaving just my mother to care for us. Later, my mother had to leave us to go work in Manila. My brother was supposed to take care of me but he became involved in different vices like drinking, smoking, gambling, and stealing. I would see him, and being the younger one, I would follow what he was doing. We were hopeless because we had no direction. I started to stop going to school and sell juice on the streets, but that's when LCP stepped in.
I was sponsored when I was 12 years old. It was such an impact to my mother because she was trying her best to support us. Because she had to live so far away to work and my brother was on a wrong path, LCP offered for me to live in the Consuelo Home for Boys. I immediately said yes, because through LCP I had already started to see the hope of having a better life.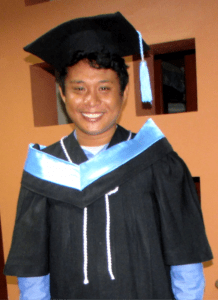 They supported me all through high school and college where I graduated with my Bachelor's degree in Secondary Education with a focus on Biology. They didn't just help educationally, but also emotionally and spiritually. LCP is really God's way of saying He loves me. LCP really changed my life and became my new family, and I get to inspire others now that I am working as a teacher."
Programs like Sponsorship and the Consuelo Home for Boys are monumental for children, like Kenneth, who otherwise have no one to care for them. Please consider sponsoring a child or giving to a program like the Consuelo Home to make a lasting impact in a child's life. Your donation to the Consuelo Home for Boys can help support boys like Kenneth who just need a home, a place to go to be cared for, and a chance at a better life. Pray about supporting the Consuelo Home for Boys, today. These boys need you!