According to Save the Children's 2019 Global Childhood Report, 1 in every 8 children, approximately 280 million, is dramatically better off than twenty years ago. They use the End of Childhood Index which reports on 10 key factors of threat: under age 5 mortality, malnutrition causing stunted growth, children out of school, child labor, child marriage, teen pregnancy, displaced by conflict, and child homicide.
Over all, more children are healthy and surviving past their fifth birthday. More children have enough good food to eat, so their growth isn't stunted. More children – girls and boys – are in school and learning, instead of having to marry, become a parent or go to work. And, more children are safe from violence. Since the year 2000, circumstances have improved for children in 173 out of 176 countries.
However, today, 1 child in 4 is still being denied the right to a childhood.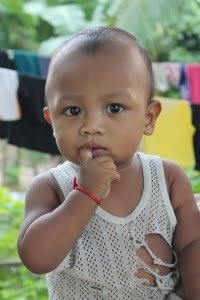 The Philippines ranked #102 in the End of Childhood Index Rankings for 2019, tying with Botswana. There are 28.1 child deaths before age 5 per 1000 births, 33.4% of children are malnourished, 6.1% are out of school, 11.1% are forced into child labor, 8.5% are married as children, 59.9 teen girls per 1000 will give birth, 0.5% have been displaced by conflict, and only 3.5 child homicides occur per 100,000 population.
The good news is we are headed in the right direction. The world, as a whole, is improving for the lives of children! We must keep moving forward, because every child deserves a chance have a childhood free from conflict, malnutrition, or child marriage. Every child deserves the chance to have an education and food on the table.
At Little Children of the World, we are doing our part to help children and youth break the cycle of poverty through education. Catherine Suitor states in an article in the New York Times, "A bachelor's degree is the single most influential determinant in multi-generational change and ending the cycle of poverty." The more children we can see through college, the more we will change the next generation for the Philippines, but also the world.
James 1:27 says, "Religion that is pure and undefiled before God, the Father, is this: to visit orphans and widows in their affliction, and to keep oneself unstained from the world. "Not only are we focused on these children's lives while they are here on earth, but we also want to enrich their spiritual lives for eternity. We want to serve children and families who are in need, because that is what we are called to do. Not only are we called to serve them, but to share Jesus with them. Matthew 28:19-20 states, "Therefore go and make disciples of all nations, baptizing them in the name of the Father and of the Son and of the Holy Spirit, and teaching them to obey everything I have commanded you. And surely I am with you always, to the very end of the age."
LCW Child Sponsorship and HELPS Programs contribute to every aspect of a child's life and need. Health for all and Housing for abandoned and abused children, Education (Preschool through College), Livelihood opportunities, and Peace & Faith are all part of the holistic model for the LCW ministry. Sponsorship grants a child and their family access to all these programs and more. However, LCW is committed to being a Hand Up to a brighter future, never a hand out.
You can play a part in making the world a better place, one child at a time. Consider sponsoring a child, or making a one-time donation to one of the HELPS programs. Thank you for your support and your prayers as we move forward. Every child deserves a chance, and you can be the one to give that chance, today.
LINKS:
https://campaigns.savethechildren.net/global-childhood-report/
https://campaigns.savethechildren.net/sites/campaigns.savethechildren.net/files/report/global_childhood_report_2019_ENGLISH.pdf