We place great pride in our organization's leadership. While our staff may be small, we have a great work force with diverse life and work experiences volunteering on our behalf sharing the word about LCW, giving financially to LCW, and advising and making decisions for LCW. The Advisory Council and Board of Directors of LCW are crucial leadership councils we look to for support and count on for sound governance.
The LCW Advisory Council is comprised of 27 members from all over the United States as well as several other countries. The members include long-term LCW sponsors / donors as well as volunteers who spent significant time working at LCP. The Council advises the Board of Directors on important matters of the function of the organization and ways we can improve. LCP also has an Advisory Board of current and former beneficiaries who advise the LCP Board of Trustees.
The Board of Directors is the governing body who make all final decisions for LCW. It is comprised of 10 members from all over the United States. The Board carefully guides LCW and makes decisions to help LCW grow and expand. The Board of Trustees functions that same way for LCP, and the LCP Board of Trustees advises the LCW Board of Directors.
These councils meet twice per year, April and October. You can see a list of all of the members of these councils at: Meet the Board Members.
Our Newest Members: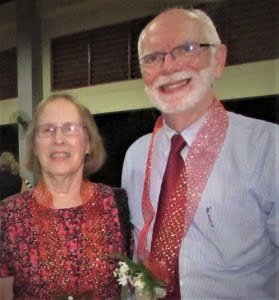 Rev. Dr. John and Kathy Paderson joined the Advisory Council in 2019 and have faithfully served this ministry in recruiting new sponsors and donors. John has recently been appointed to the Board of Directors and will begin his term in January of 2022. Kathy will continue serving on the Advisory Council. They are long-time sponsors who answered the call of Dr. Bettie Elwood in the early 1990s. John retired in 2016 from full-time ministry after serving 15 years as the pastor of St. Andrew's Presbyterian Church in Newark, DE. He currently serves as part-time interim pastor at The Elkton Presbyterian Church in Elkton, MD. Kathy retired from a career in the mutual fund industry.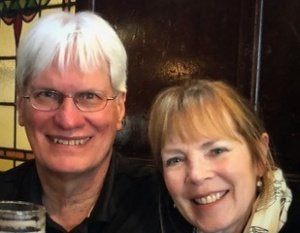 Dr. Mark and Barbara Ulbrich were inducted into the Advisory Council in April of 2021. Mark is a retired pediatrician and allergist. Barbara is a retired attorney who worked in government and insurance law. Between them, they have four children and eleven grandchildren. They live in Bloomington, IL. They are planning to travel to Dumaguete to volunteer as soon as the COVID-19 pandemic clears up enough to allow for safe international travel.
Dwight and Lori Henderson from Wayland, MA have joined the Advisory Council after many years of sponsoring and donating to LCW. They have been able to travel to Dumaguete once, so far, and they plan to return in the future for volunteer work with LCW/LCP. They have 4 grown children scattered throughout the USA. They are both retired. Lori worked as a corporate attorney, and Dwight is a former Marine who work in quality engineering projects throughout his career. They are official members of the Advisory council as of October 2021.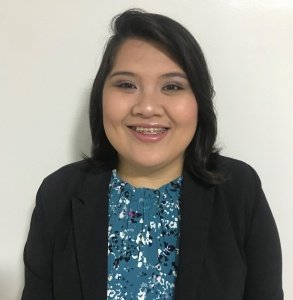 Carmela Benosa is a graduate from the LCP program. She is from Dumaguete City and grew up in the LCP Program from preschool through college. Her mother is Carmenia Benosa, the LCP Executive Director, and she was sponsored by LCW founders Drs. Bettie and Doug Elwood. She graduated with of Bachelor of Elementary Education major in Special Education from Silliman University. After graduation, she worked for LCP in the Sponsorship department for six years. She will graduate with her Masters in Special Education in January 2022. Carmela is working as a Special Education teacher at Harrison Community Learning Center in Peoria, Illinois. Since moving to the US, she sponsors a child
Jake Foster is a member of the founding family and the grandson of LCW President, Glenna Waller. He has been voted into the Advisory Council as of October 2021. He is a Full Stack Web Developer for the Demo Operations Team at Uniphore Software Systems bringing conversational artificial intelligence software prototypes and demos to life, as well as presenting those demos to potential customers. He graduated from Mercer University with a Bachelors of Science in Computer Science in 2018 and is currently living in Black Mountain, North Carolina with his wife Caitie, the LCW Director of Development, and their two cats. He has been able to volunteer in the Philippines twice, and sponsors a child.