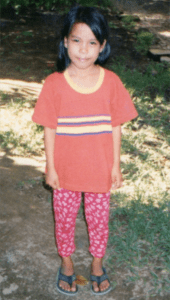 Dana Mae Baybay was only 8 years old when she was sponsored by Susan Rynier. Her father left, so she and her mother were on their own since she was only 2 months old. Her mother tried her best to support them both by selling fried bananas, but it was hard to make ends meet. They lived in a small house made of mixed materials along the river. Despite humble upbringings, Dana never lost hope and was determined to make a  better life for herself.
Dana continued to grow into a smart and hard working young woman and she progressed in her education and at LCP. She consistently had high marks in school and participation at LCP. She was a tutor for children who needed help in school, often sang in the choir, and taught Bible study and Sunday school.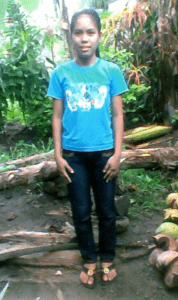 Dana completed her high school education and was granted a scholarship to Silliman University to study Agriculture hoping to one day become a professor or a multi-company  researcher. Four years flew by, and Dana graduated with her Bachelor's degree in Agriculture. Agriculture plays a significant role in the Filipino economy, so she was very hopeful to be able to get a good job upon graduation and be able to help support her mother.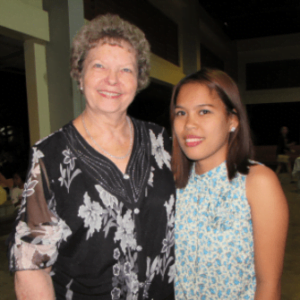 She started working for the Department of Agriculture in Dumaguete City, and now she is the Rice Action Officer for the Rice Banner Program for the whole region VII (Negros Oriental, Cebu, Bohol) of the Philippines. The goal of the Rice banner Program is to uplift Filipino farmers through seed distribution, food security and self-sufficiency, sustainable resource management, support services from farm to table, and broad-based local partnerships. Rice is a food staple and an economic commodity that is able to help farmers raise their economic standards of living.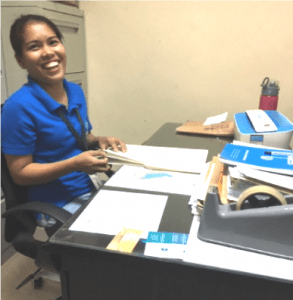 Through Dana's work, lives are being changed, and farmers can produce sustainable and profitable crops in order to make their lives better. Dana is able to do this because someone cared enough to help her get an education. Giving Dana a Hand Up to a brighter future has now resulted in better lives for hundreds of Filipino farmers all around the Central Visayas. We are so proud of you, Dana!